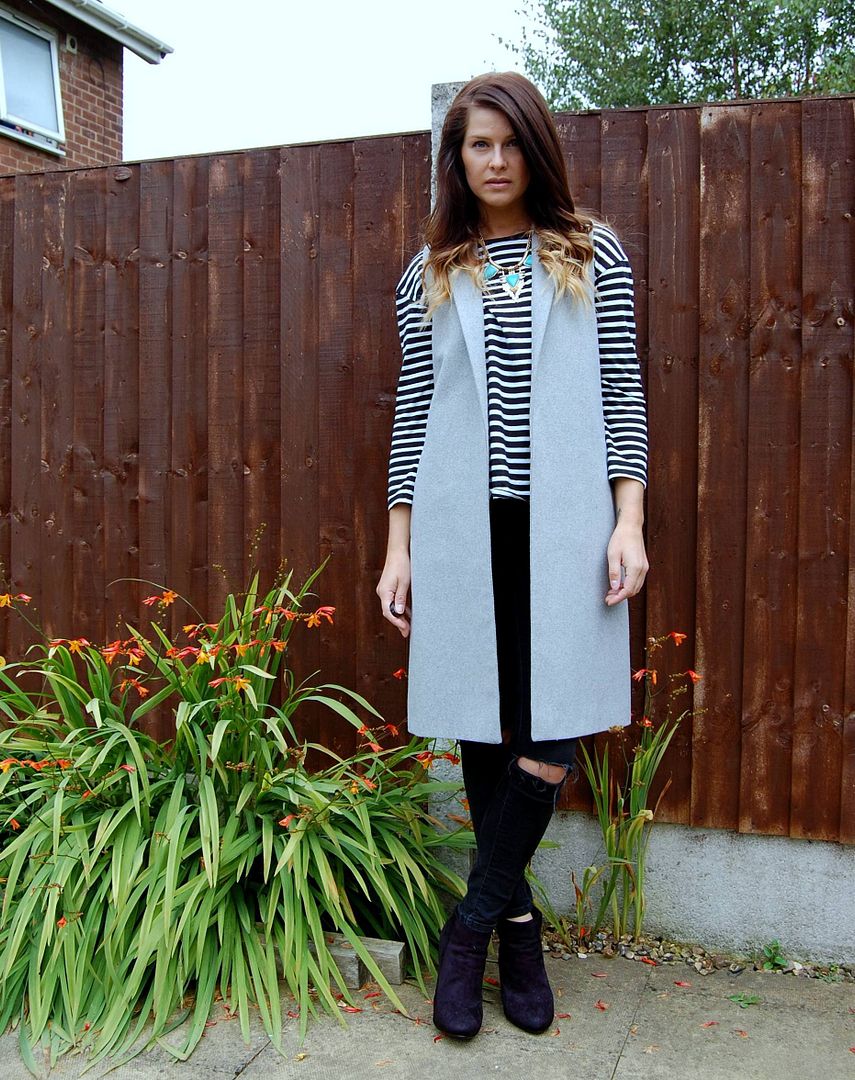 Wow! It was long time ago since I post my #ootd.
Being single mummy is a bit difficult when you try to fit everything between feeding and nappy changing.... :)
At the moment I'm obsessed with any sleeveless coats, especially this one. Is just perfect for now and when the weather start getting colder I could just put leather jacket underneath and still look good!
I'm wearing:
sleeveless coat: New Look
top: Zara
necklace: H&M
jeans, earrings: Primark
boots: Bank Fashion