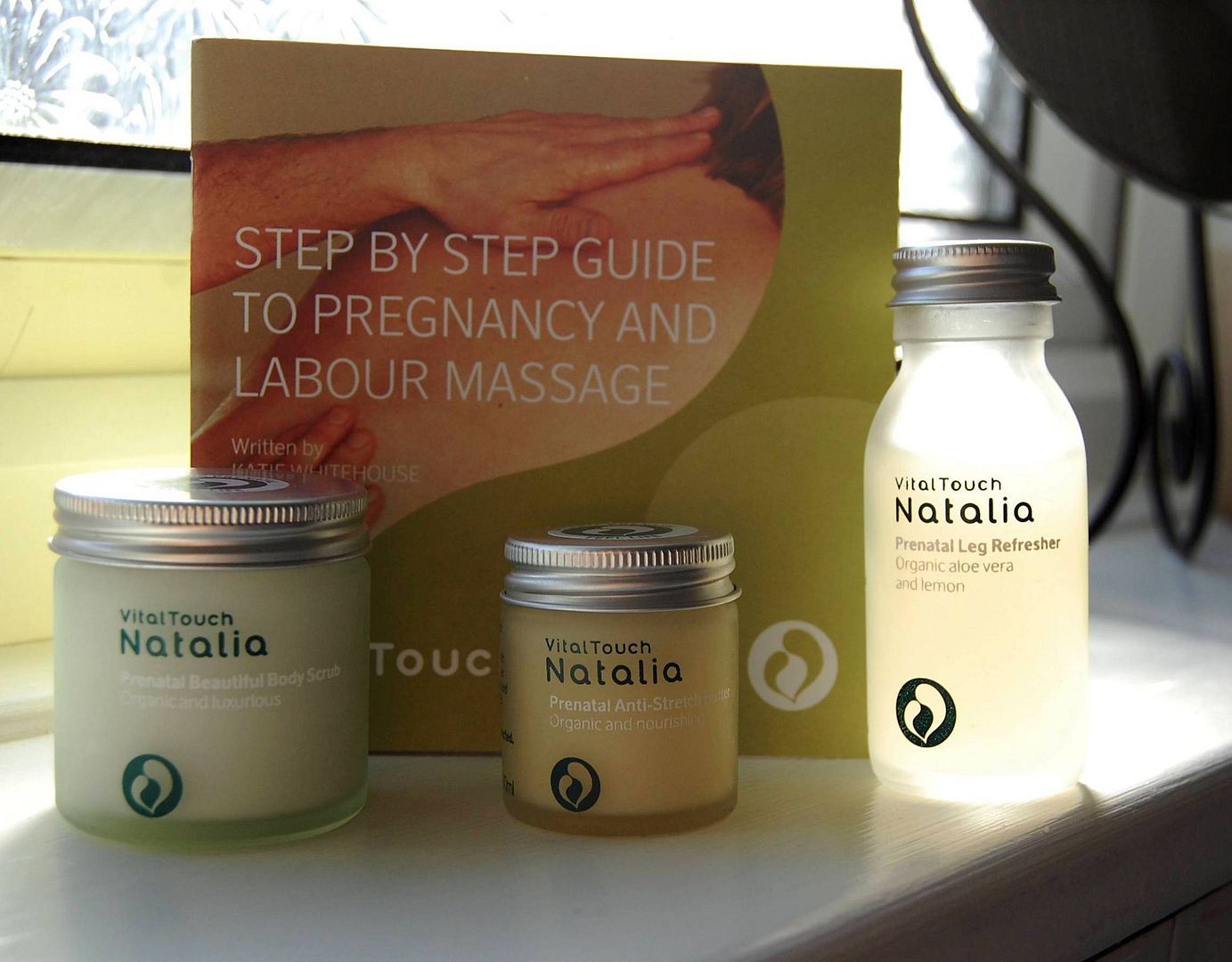 Now when my pregnancy is getting to the end I'm more careful what products I'm using and I'm trying to relax more .....before the big day. At the moment my legs are tired and (just a bit) swollen. I love ending my day soaking in the bath.
I came across with Natalia by Vital Touch organic products, I have a bit time to try product and is great! Using this product is not just looking after your skin (during pregnancy and after ); lovely citrus smell is like home aromatherapy!
"Natalia products by Vital Touch is based on the work and passion of founding director, massage therapist/aromatherapist & reflexologist, Katie Whitehouse. Having specialised in massaging pregnant women for many years, Katie and her husband Martin founded Vital Touch Pure Oils and the Natalia range of organic skincare for pregnancy and new parents".
"Natalia skincare products for pregnancy, birth and new parents were inspired by a combination of my own pregnancies, and my work with pregnant women & midwives over 20 years in massage practice, and of real life!"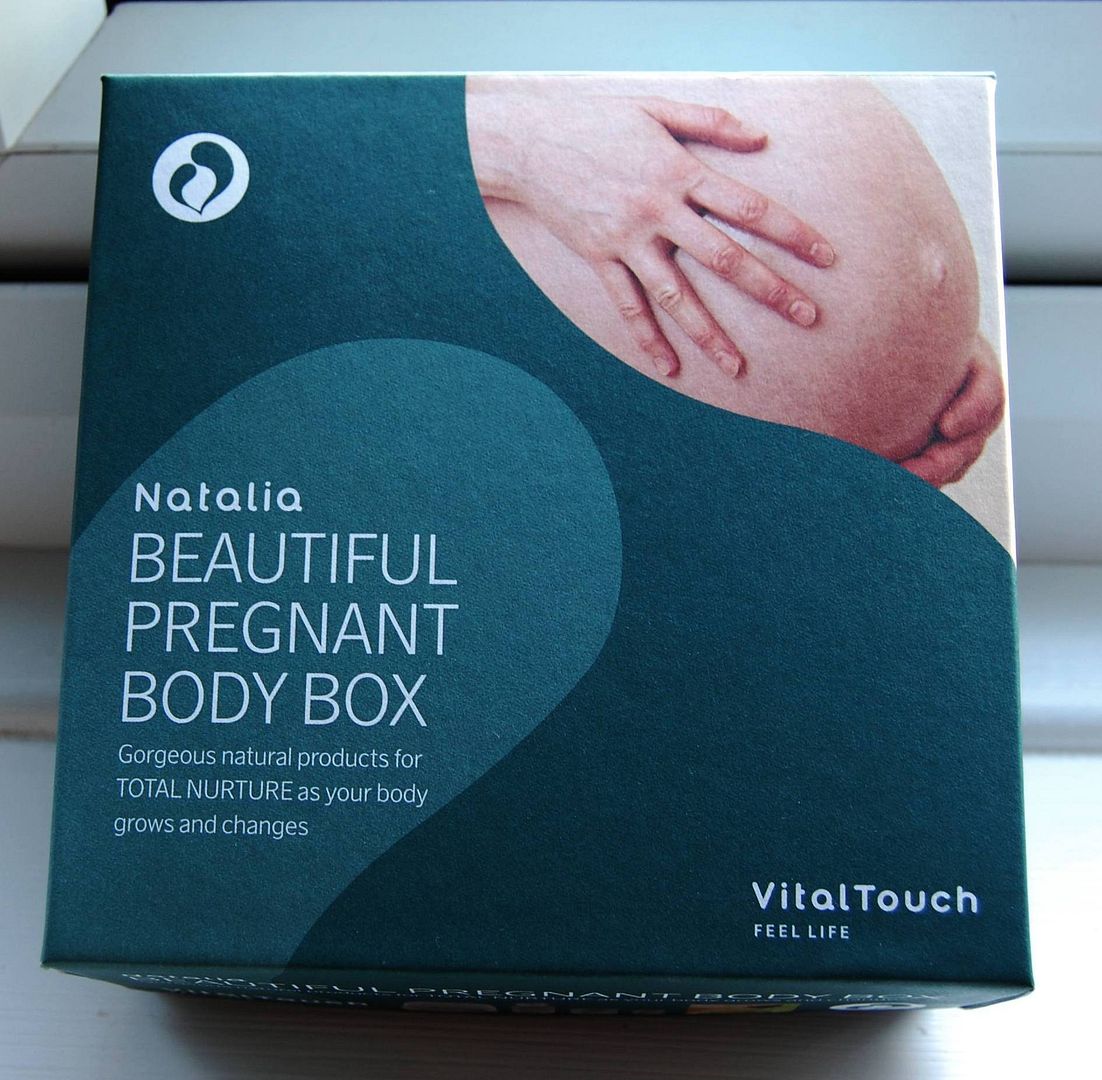 Beautiful Pregnant Body Box in this box you will find: Prenatal Anti-Stretch Butter (30ml), Prenatal Leg Refresher (60ml), Prenatal Beautiful Body Scrub (60ml), Organic Ultra soft Cotton Flannel (ideals for skincare and baths) and Step By Step Pregnancy and Labour Massage Guide (see picture No.1)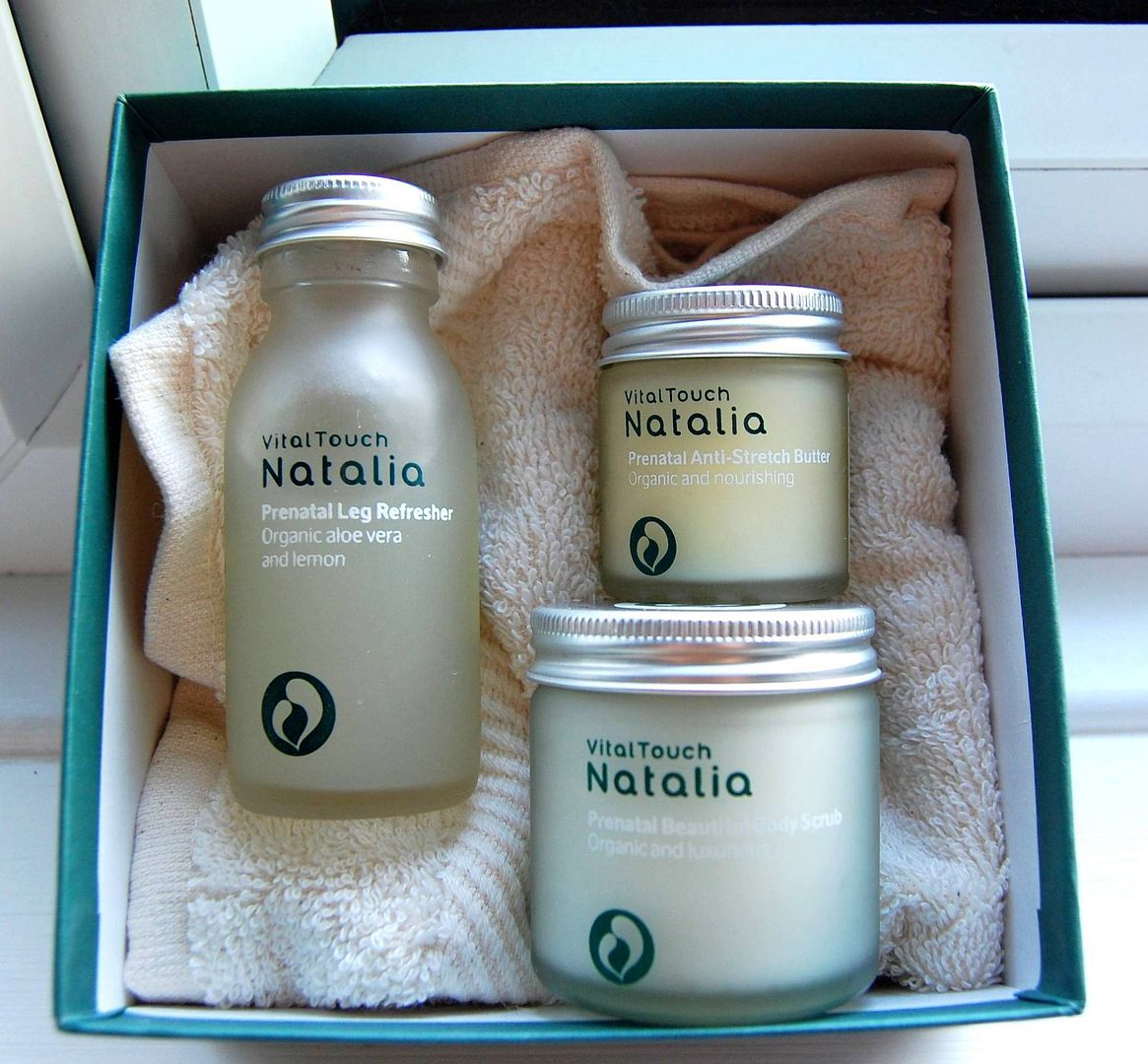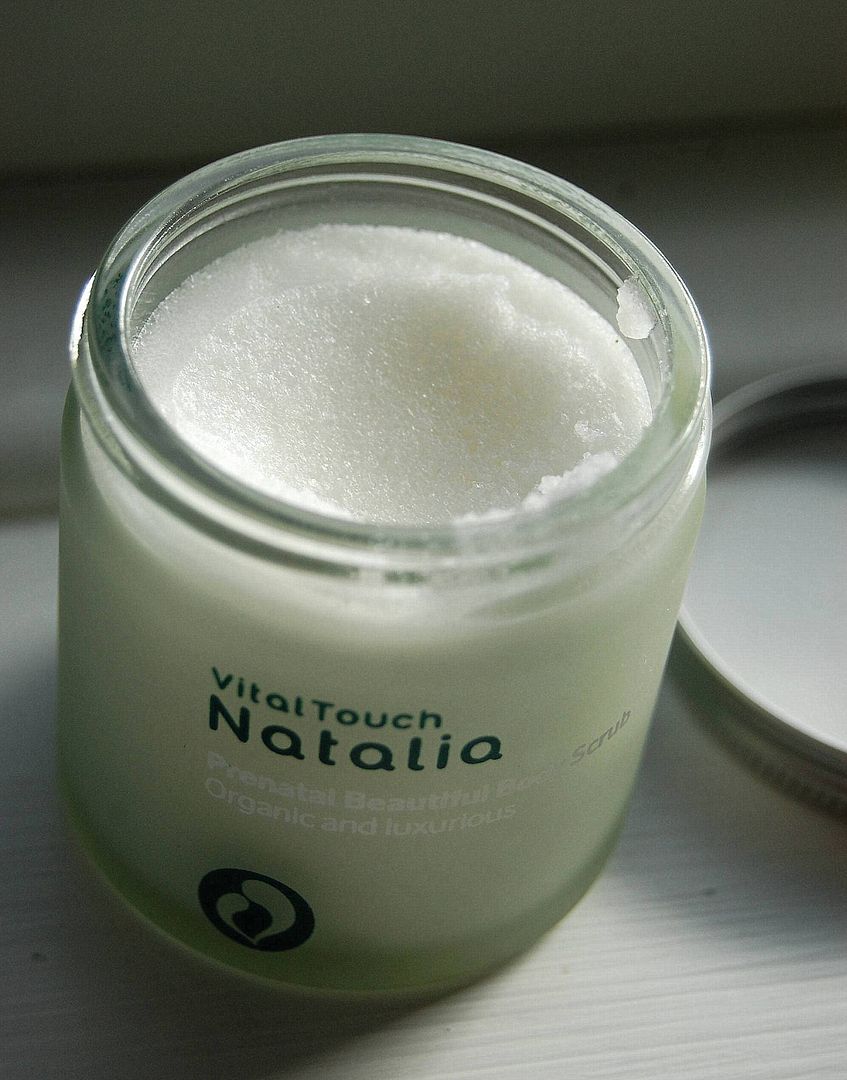 Prenatal Beautiful Body Scrub - No need to moisturize after your shower or bath when you use this luxurious and comforting moisturizing skin scrub – your skin will be soft and silky.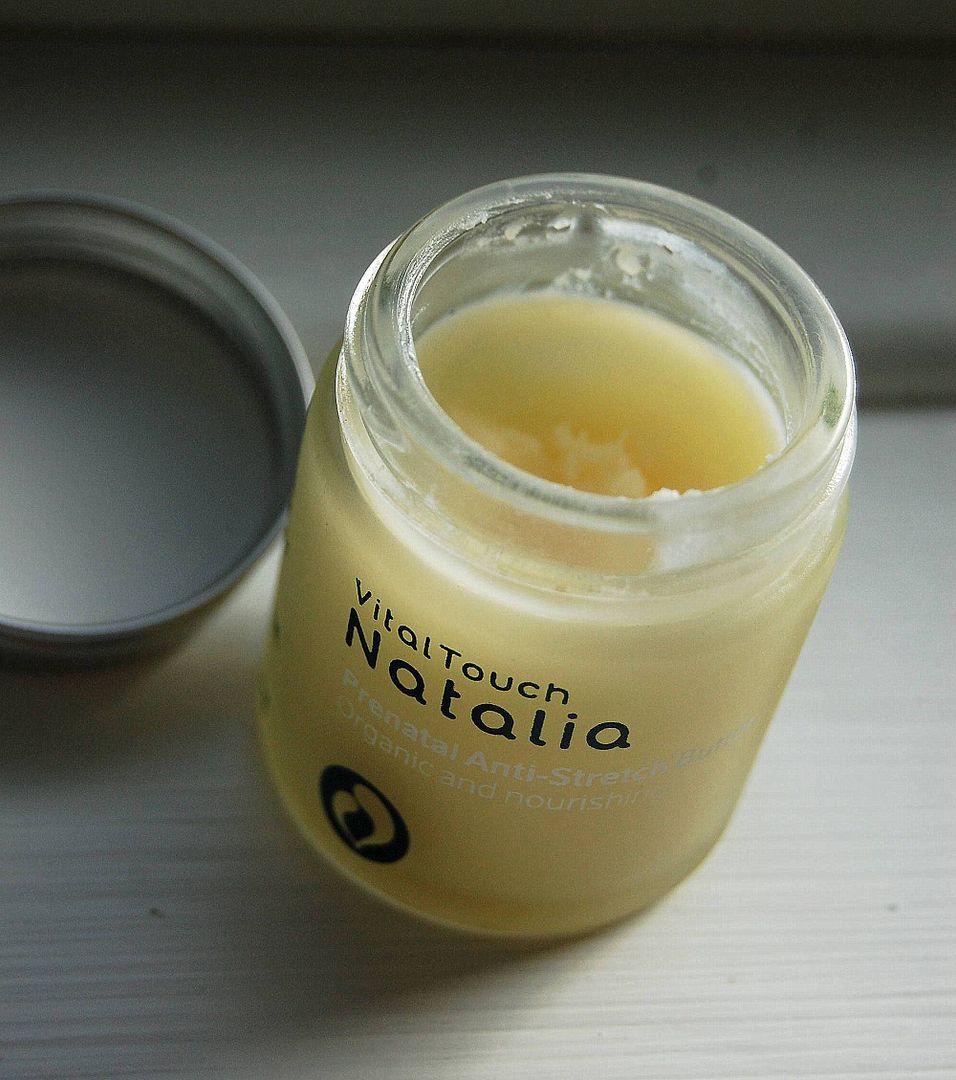 Prenatal Bath Soak - you will need only few drops in your bath to have bath full of bubbles ; deeply relaxing and aromatic product.
Prenatal Massage Oil - made from healing and nourishing sunflower and French lavender oils, allowing you to connect gently with your changing body. Often purchased with a Vital Touch Step by Step Guide to Pregnancy and Labour Massage.