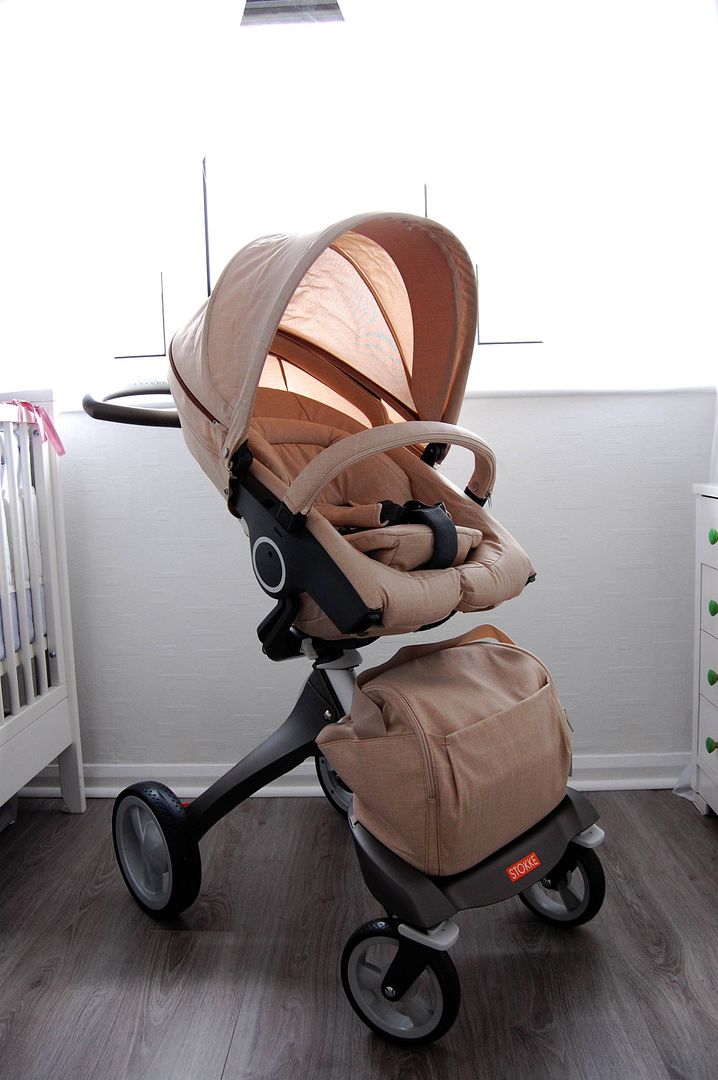 When my parcel arrived I couldn't wait to put pram together (stroller came in massive box and big parts was separated - I'm not saying that you will need to build your pram from scratch - ha ha!) Also in the box was helpful user guide.
I decided to go for Stokke Xplory stroller because I love shape of it and also when I was looking online it was the best option for me. Stokke also have other prams with basket underneath but I love this model. My pram is in Beige Melange colour.
I have my stroller for about 2 weeks and everyday I walk around the house with it - practicing when baby arrives.
I found this beautiful stroller very easy to use, hopefully if you still looking for this perfect pram this helps you make decision:
1. Handle - is easy to adjust to your high; also underneath the seat is white clip (I forgot to take picture of it) to adjust high of seat.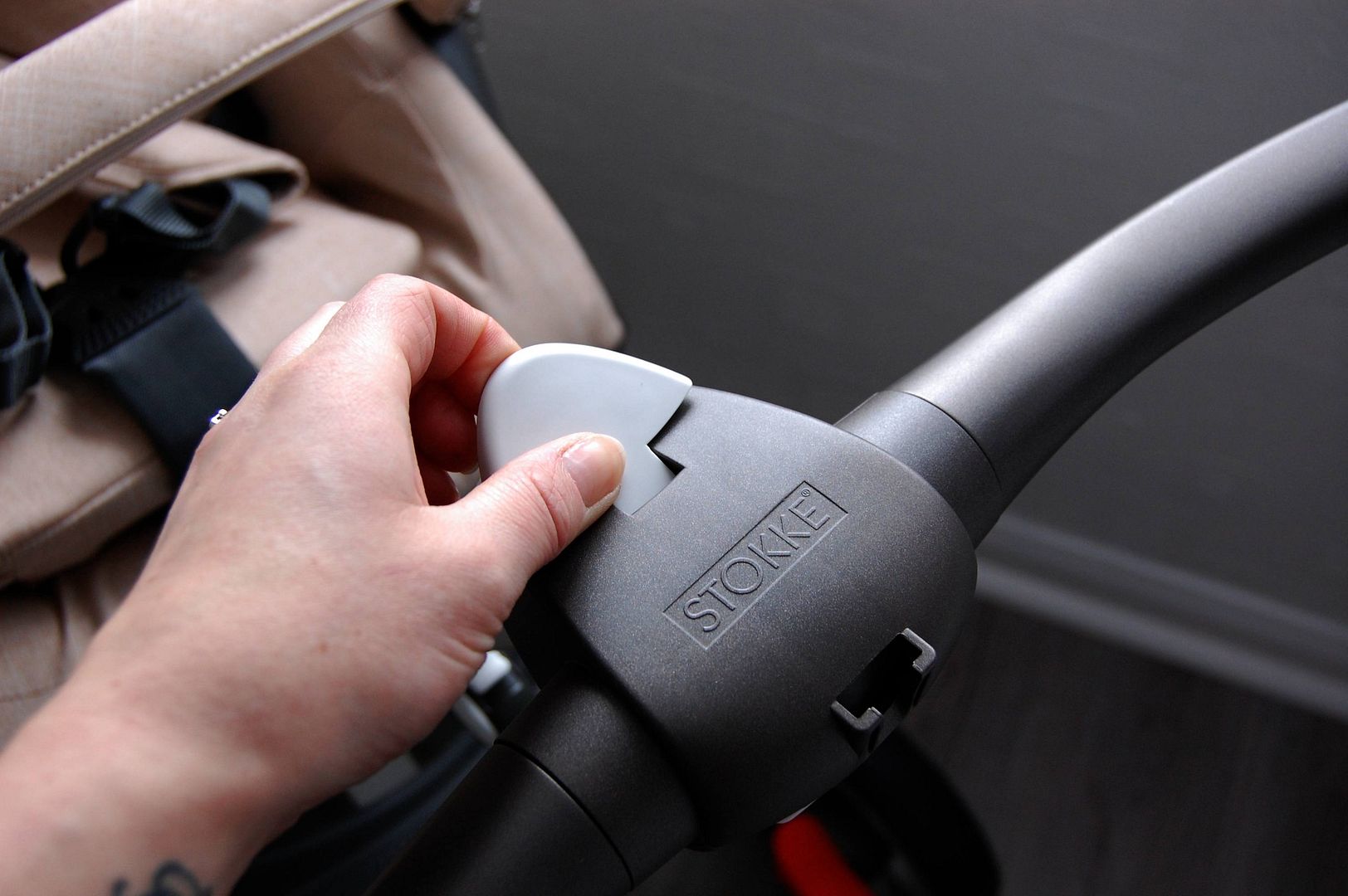 On a handle is space for your cup holder (comes separate - cost £18). My next buy!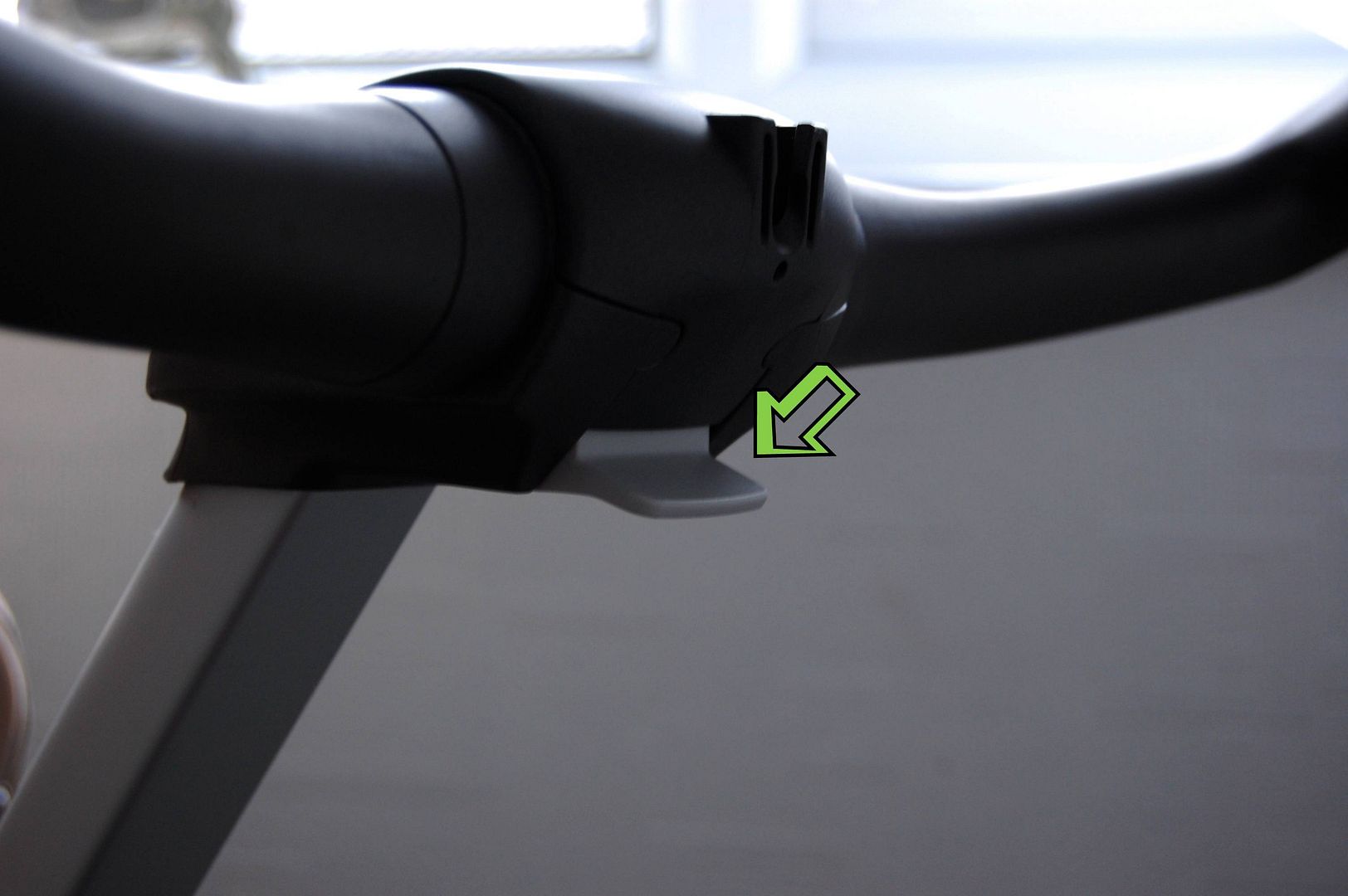 2. Attached seat - is easy to install and also seat facing both ways, just press white clip and you can take off seat from the frame.
3. To make sure we installed seat in right position - Stokke letting us know by this little Red or Green dots that seat is in correct position.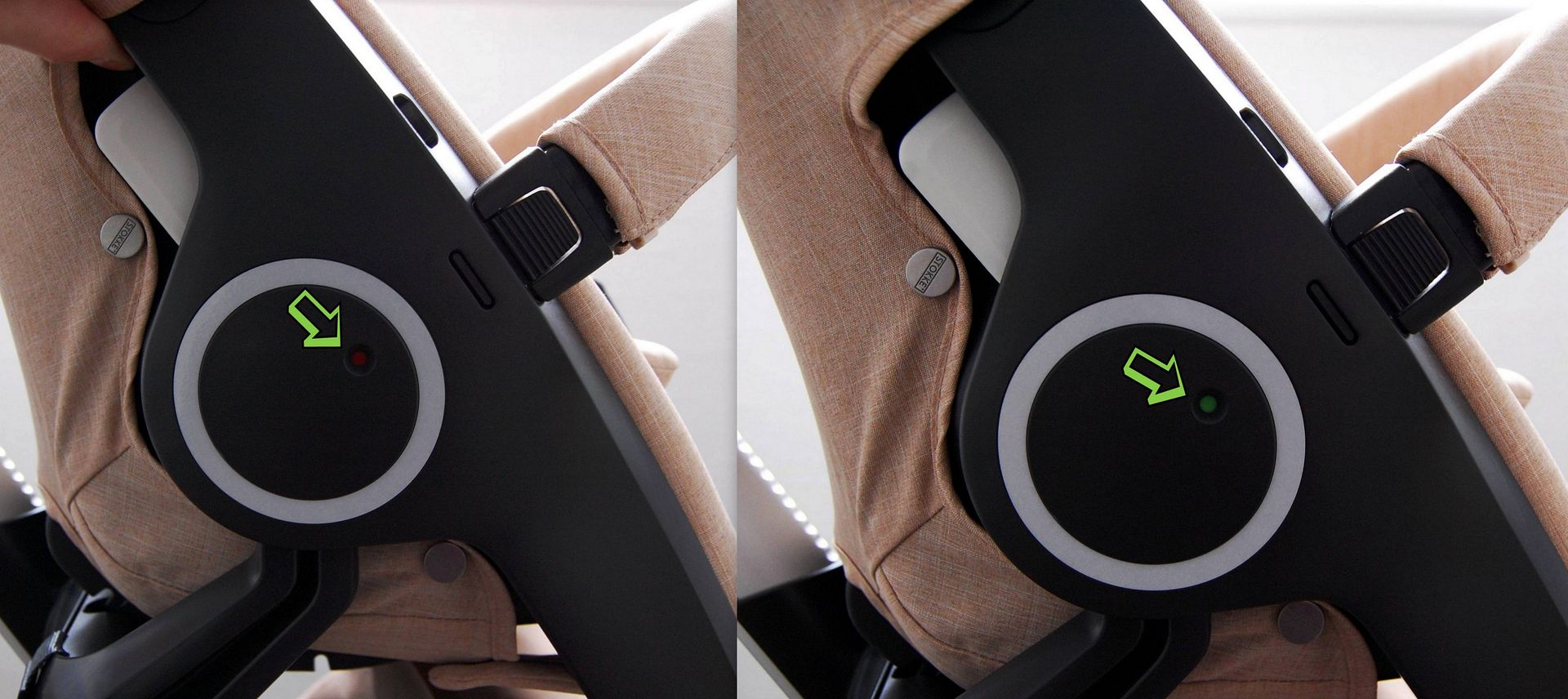 4. Also you can change angle of the seat from "seat" to "lie down" position - just push gently this white clip.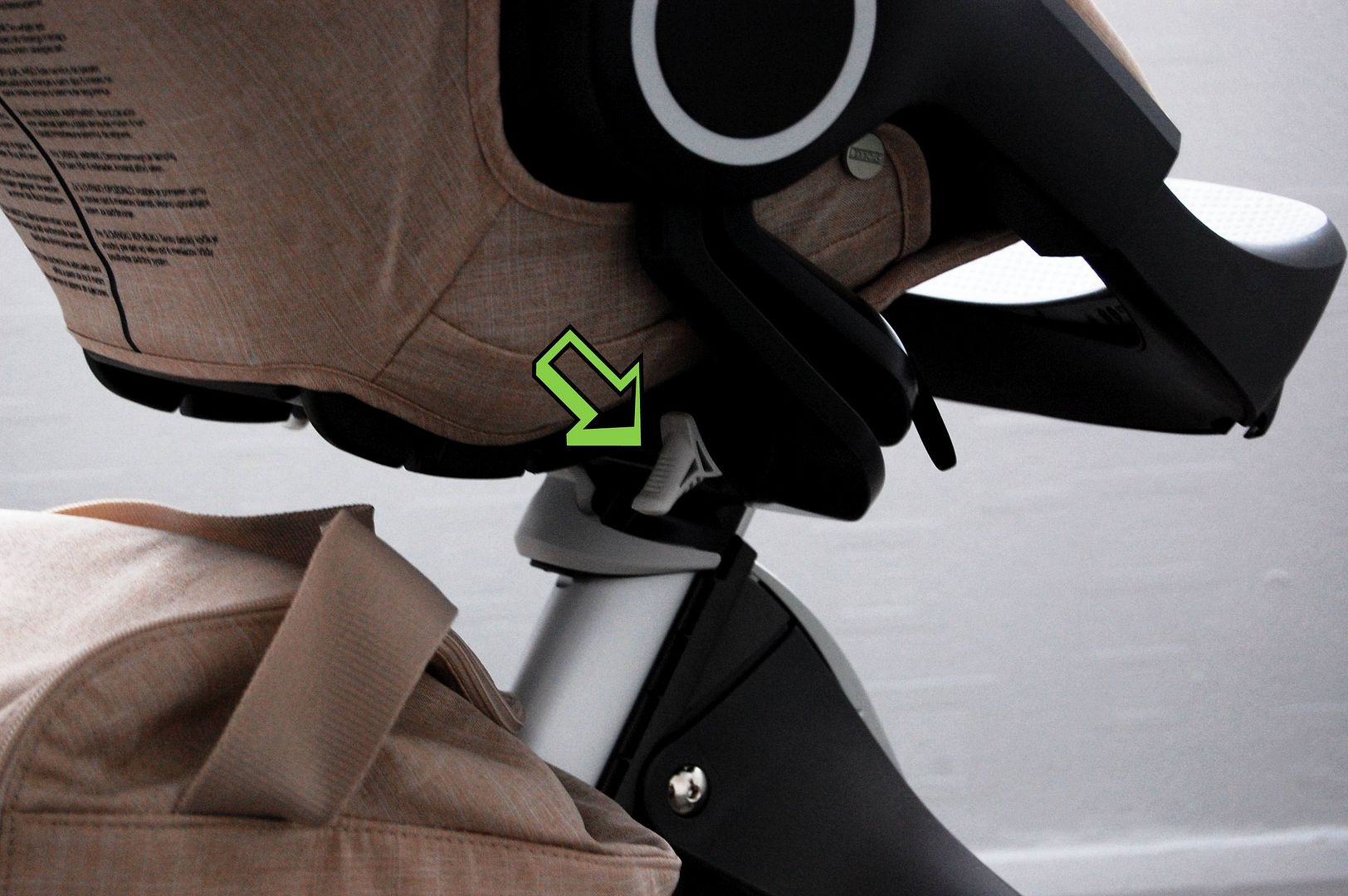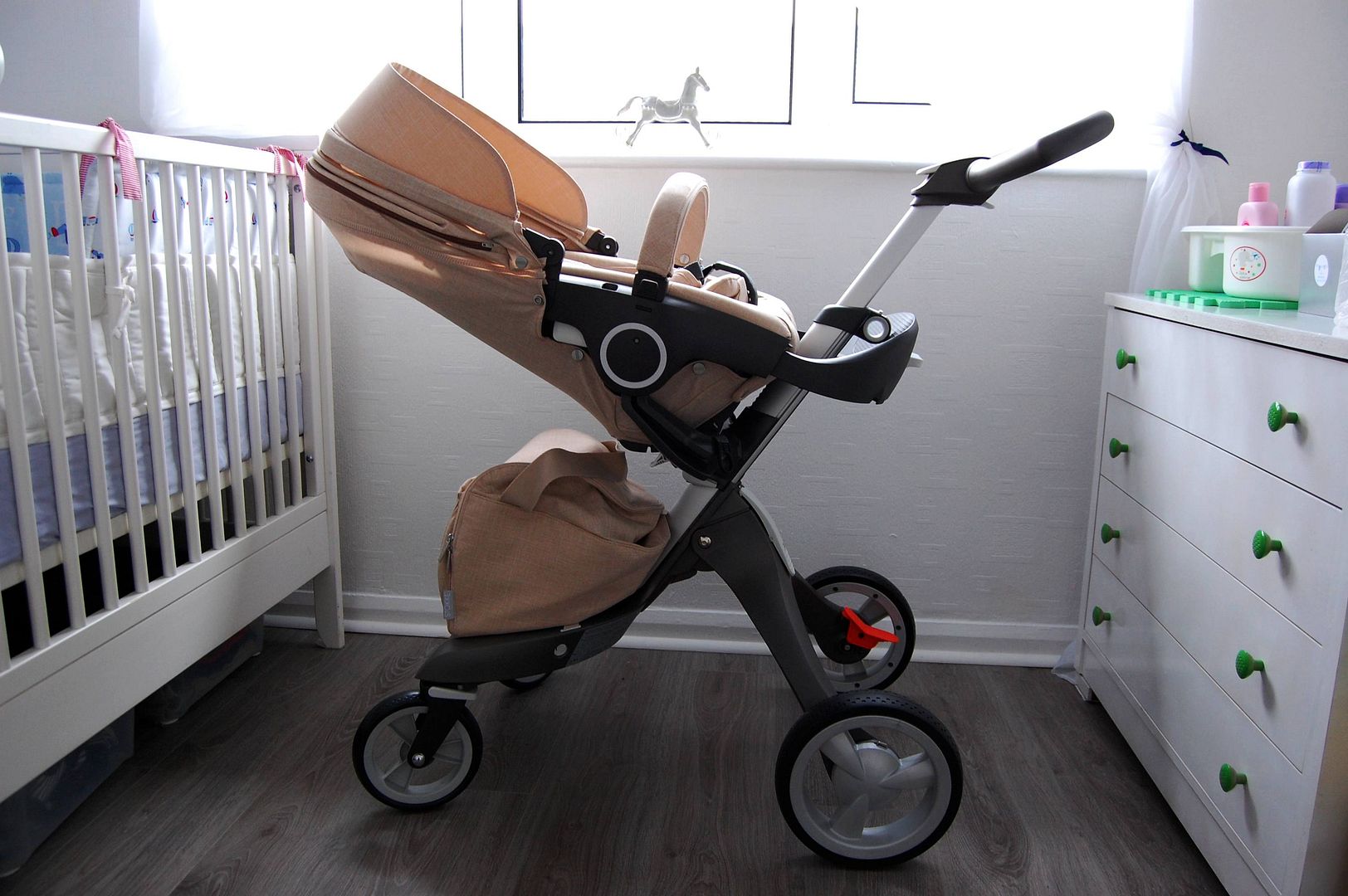 5. Foot-board is east to remove, you wont need it for a newborn baby but it will be very helpful for a toddler.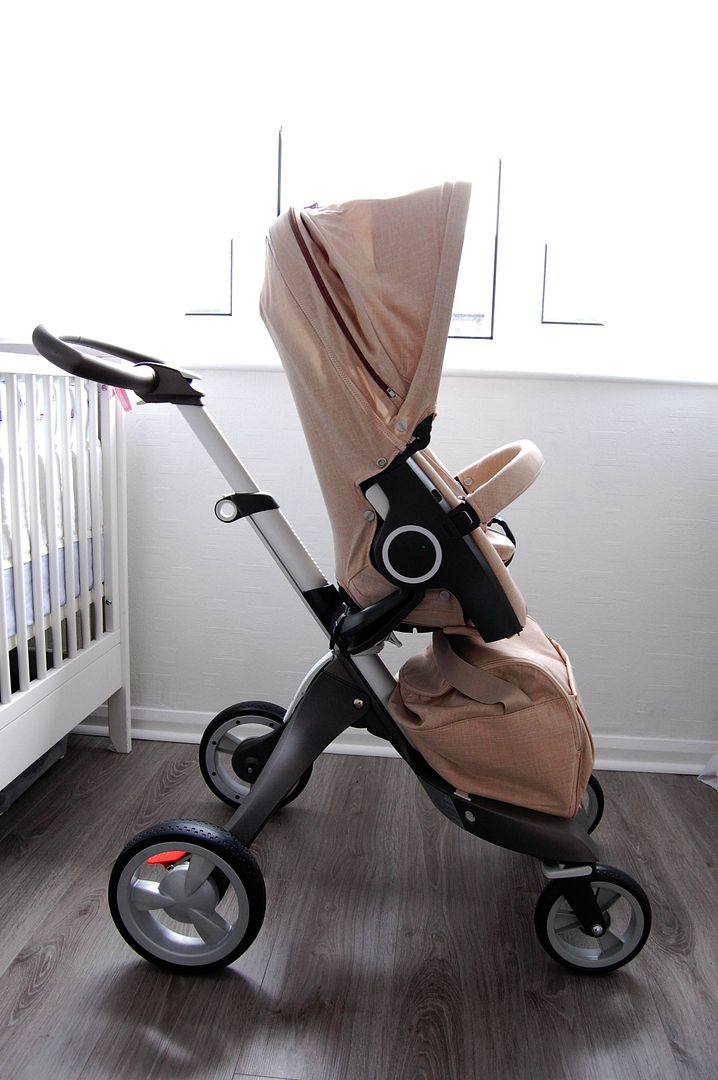 6. When you planing to put stroller into your car, you will need to separate seat from the frame.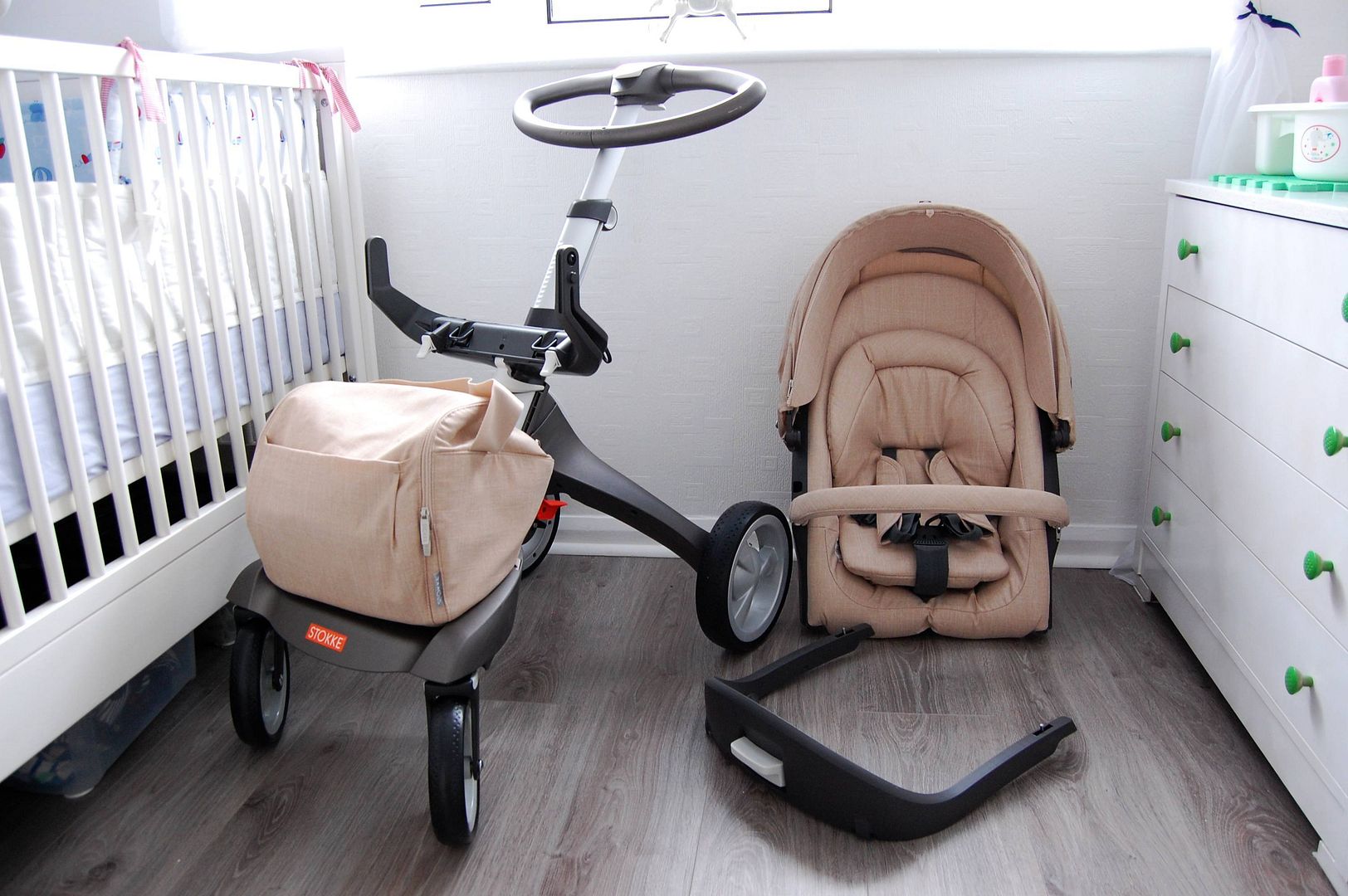 Push this little white clip to ward you and in same time press this long clip, back wheels will move closer to front wheels.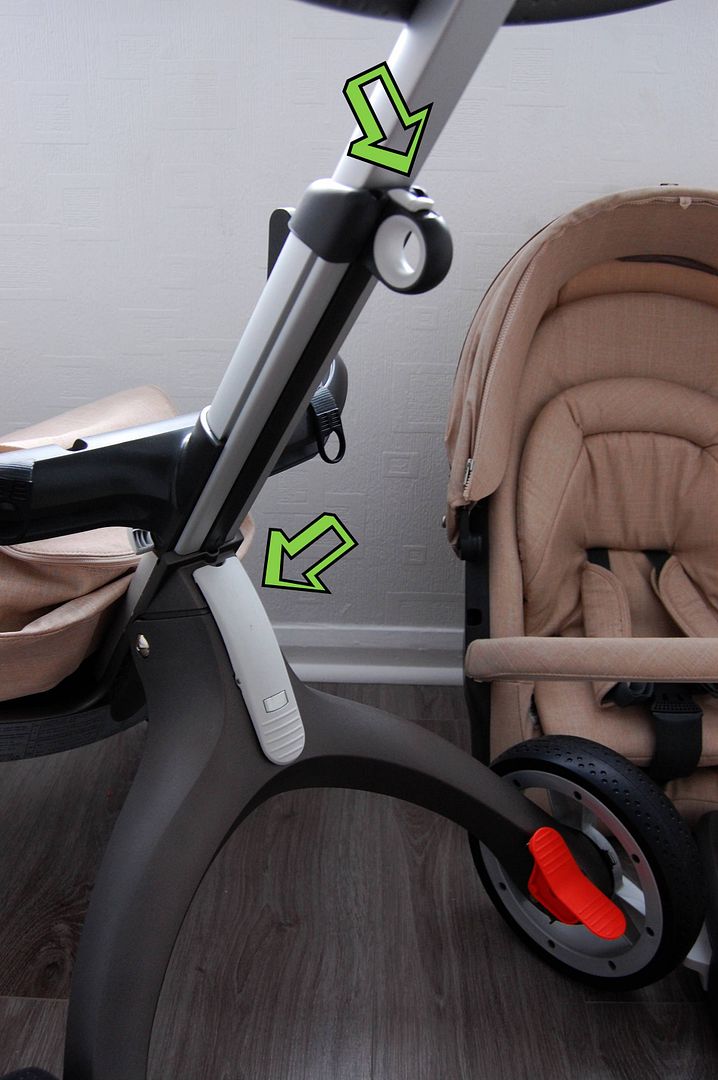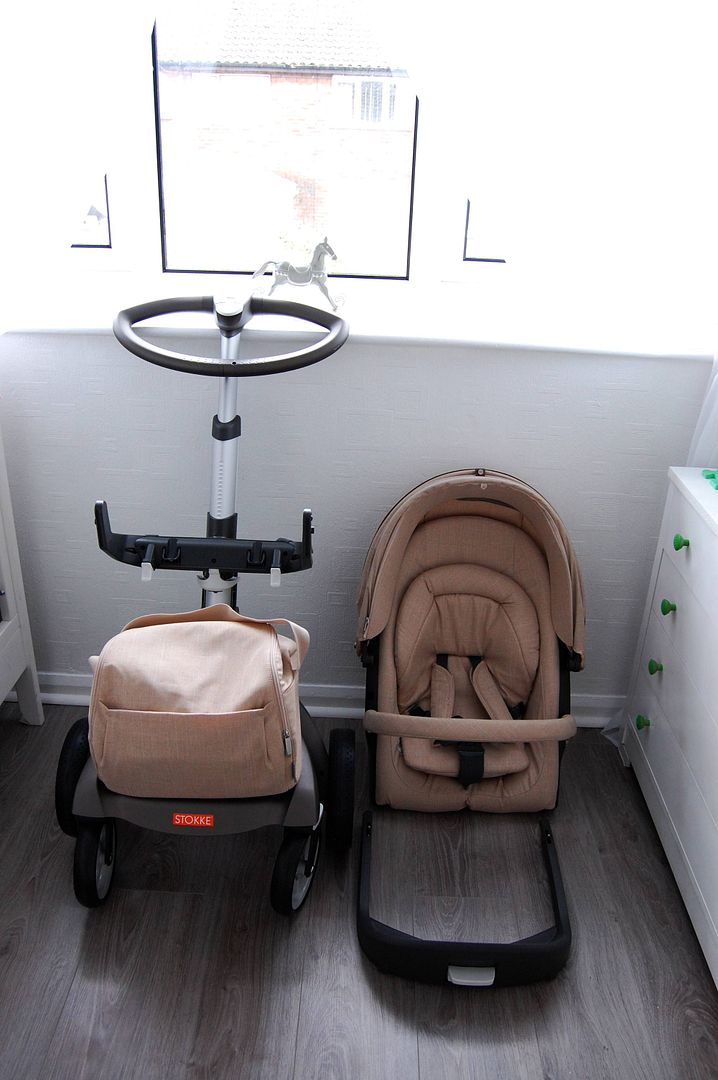 I couldn't ask for more! This pram is just perfect for me and my baby!
I need to add that safety seat belts are very strong and comes with shoulder pads.