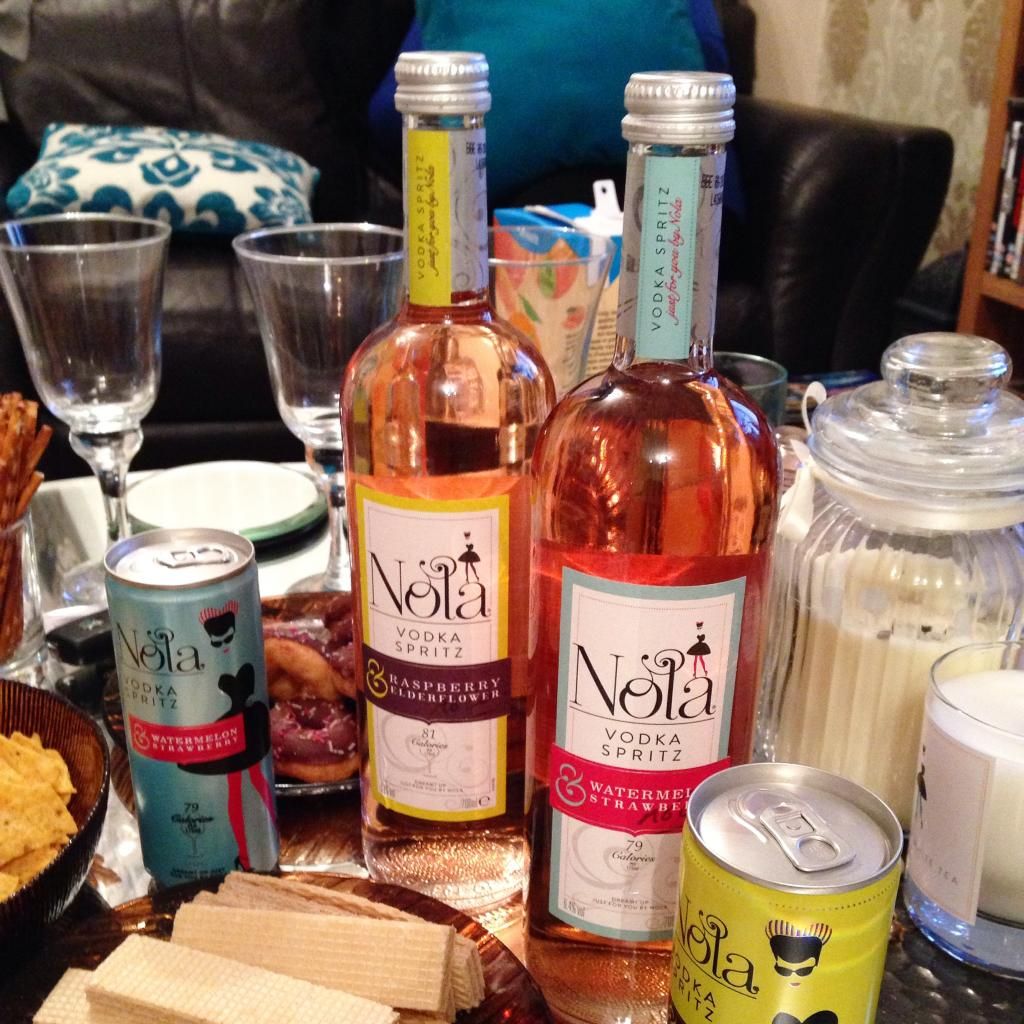 There is nothing better then catch up with your friends and have a few glasses of fizz:)
Nola is very (only 79 calories) light alcoholic drink and you could have few glasses during the week (after work 🍷🍷🍷).
Because I'm pregnant I didn't drink but my girlfriends said that NOLA is sweet but not to sweet drink and also cans are very handy when you going out, just put the can in your handbag 👜🍷
Nola comes in two refreshing and delicious fruity flavours - Raspberry & Elderflower and Watermelon & Strawberry with a twist of vodka and a hint of fizz. Both come in a 70cl bottle to share with friends and an elegant small 25cl can for convenience. And all at just 6.4% ABV.