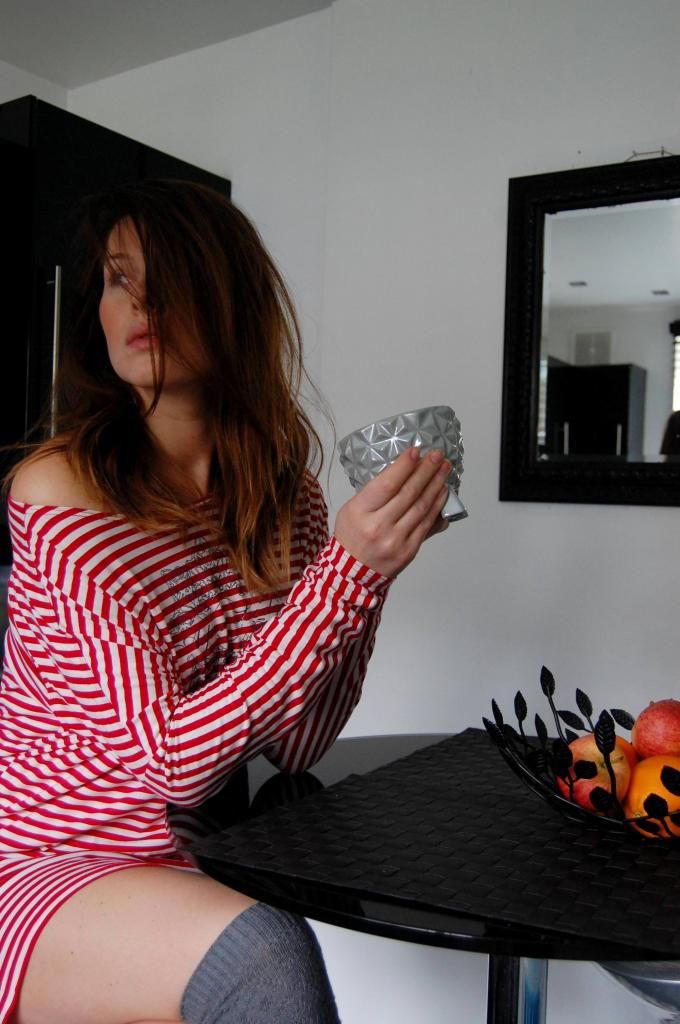 Good morning!
There is nothing better then coffee in the morning and cozy pajamas!
Today I'm wearing latest Jockey Lounge collection. This comfy and soft lounge dress make me feel like I want to spend all day wearing pajamas.
Jockey the USA based collection for women is an invitation to today's fashion and style conscious women to make the most of relaxation time knowing that each unique piece has been created with passion for detail. Beautiful fabrics with distinctive prints and embroideries evoke a rich sense of Jockey® heritage and American culture.