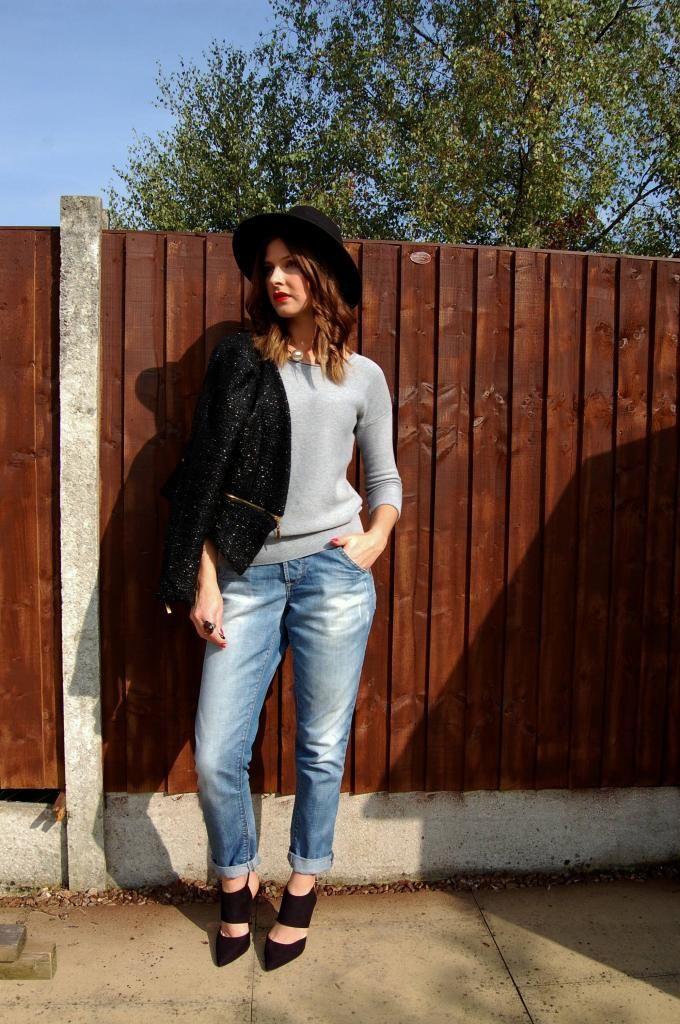 Today's look of the day, I'm wearing my new pullover from Banana Republic. This one is from petites collection.
Everybody is different but like everyone I have problem when I'm buying skinny jeans, you will look for short, regular on long length jeans.
My body is not 100% proportional, I'm 174cm tall (5'7") and I need to mix normal size of clothes with petite sizes. I mean I have long legs but top pat of body is short, so I need to look for tops that suits my body.
I have found that Banana Republic's petite collection is full of beautiful clothes and also same collection is available in standard sizes.
When I refer to petite, most people think tiny, petite refers to a size range of clothing that is made to fit the shorter woman who is 5'4" (163cm) or under.
I'm wearing:
blazer: Chiara Fashion
jeans, hat: River Island
heels: Primark
a'la Chanel necklace: DIY