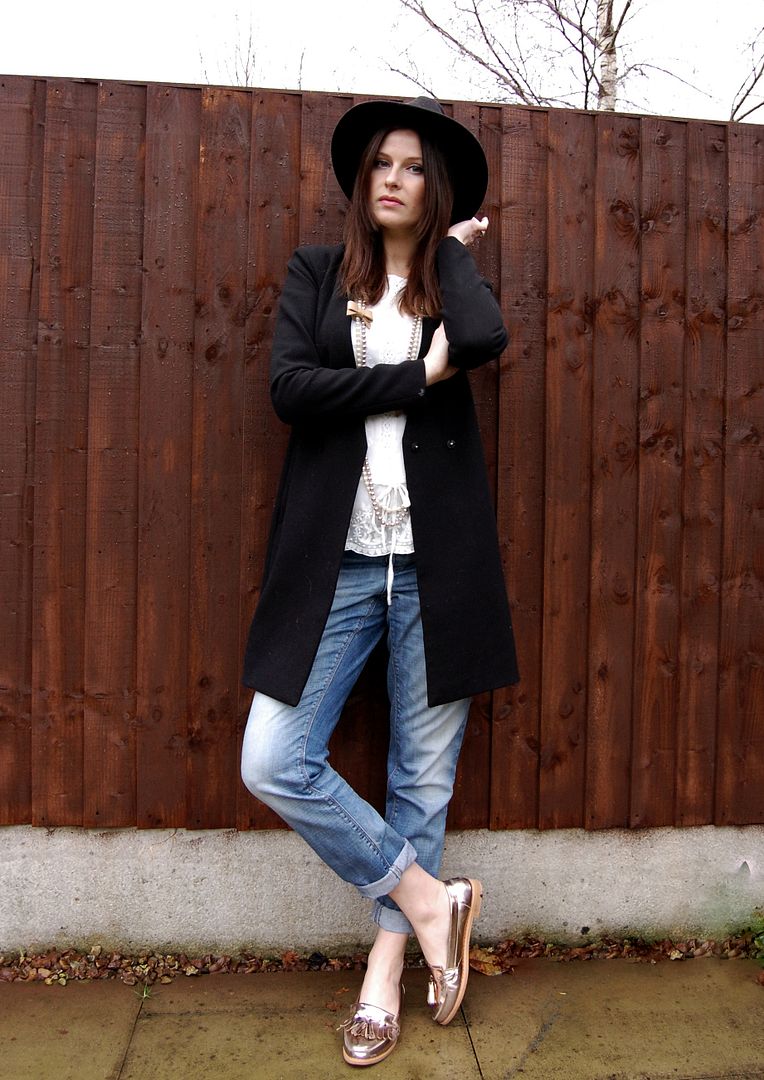 Hope you all had/having nice Christmas.
Mine was lovely I spend Christmas with my fiancé and his family.
Today I'm coming back with #ootd , wearing my new Simmi rose gold flats.
Love theri colour and design.
Simmi offer lots of beautiful heels, flats and boots. There is plenty of styles and shapes on their webpage.
I'm wearing:
coat: Chicnova
top: Primark
jeans, hat: River Island
necklace: vintage + DIY